「服務他人是你住地球應該付出的租金。」– 穆罕默德‧阿里 (拳擊手)
"Service to others is the rent you pay for your room here on earth." -- Muhammad Ali, Boxer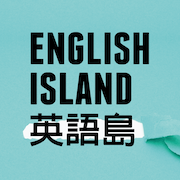 最新消息

「療癒商機」策略佈局

劇迷必背單字包!

單字是用想的,不是背的

【一張圖搞懂 - Mobile上的13堂英文課】募資計畫正式上線!

英語島是什麼樣的雜誌?
英語島Newsletter
KO假新聞!What'sApp限制轉發訊息的次數
0:07
Facebook Inc.'s WhatsApp is limiting users' ability to forward messages across the platform, after criticism it has been used to spread misinformation and rumors, and sometimes stoke violence.
0:22
WhatsApp said it would limit to five the number of times a user could forward a message. Last year, the company put in place the five-message forwarding limit in India as a test. The platform was criticized heavily there after WhatsApp-spread messages were blamed for several killings.
0:41
The global rollout of the limit was disclosed in Indonesia, which faces a general election in April. Victoria Grand, WhatsApp's vice president for policy and communications, speaking in Jakarta Monday, said the move was aimed at fighting "misinformation and rumors," according to Reuters.
1:03
Some political analysts have said they worry social media, and allegations of fake news, could influence voters in Indonesia, the world's fourth most populous country. WhatsApp has been used extensively in Indonesian political campaigns, notably a gubernatorial election in Jakarta in 2017. The platform has been particularly vulnerable to criticism that it helps spread fake news.
Vocabulary
Forward (v.) messages
to send a received message to another person for them to see it.
Misinformation (n.)
false or incorrect information that is spread to many people.
Stoke (v.)
to poke, stir up, and feed, usually, a fire but is used with situations as well.
Gubernatorial (adj.)
of or relating to a state governor or the office of state governor.
Vulnerable(adj.)
open to moral attack, criticism, temptation, etc.
導讀人:Nick Edwards
來自美國,具企管與金融專業的Nick用心傾聽,擅長多益與商業書信的教學。
---
本文收錄於英語島English Island 2019年2月號
訂閱雜誌
| | | | |
| --- | --- | --- | --- |
| 加入Line好友 | | | |