「服務他人是你住地球應該付出的租金。」– 穆罕默德‧阿里 (拳擊手)
"Service to others is the rent you pay for your room here on earth." -- Muhammad Ali, Boxer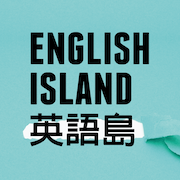 最新消息

「療癒商機」策略佈局

劇迷必背單字包!

單字是用想的,不是背的

【一張圖搞懂 - Mobile上的13堂英文課】募資計畫正式上線!

英語島是什麼樣的雜誌?
英語島Newsletter
謎樣塗鴉大師偽裝出擊,倫敦地鐵:「別再來了」!
Banksy creates mask-themed work on London Underground
0:13
Coronavirus-inspired stencils on tube train feature rats with surgical face masks and hand sanitiser.
0:23
Banksy has entered the mask debate with his latest typically playful work: a series of stencils on the London Underground that feature his trademark rats struggling to come to terms with surgical masks.
0:36
In a video posted on his Instagram page, the street artist is seen entering an underground train carriage while dressed as a member of the cleanup crew before stencilling the rats, which are depicted as using the masks as parachutes and dispensing hand sanitiser.
0:54
He is on a train approaching Baker Street and is shown editing the video with the title "London Underground—undergoes deep clean".
1:04
Banksy paints a rat sneezing, while another struggles to get a mask on and at the end of the clip he sprays the words "I get lockdown, but I get up again", riffing on Chumbawamba's 1997 hit Tubthumping, which plays in the background.
1:22
Transport for London confirmed on Tuesday evening that the work was removed "some days ago" due to strict anti-graffiti policy, but that it would welcome Banksy to recreate his message "in a suitable location".
1:37
The work comes as the government has chopped and changed its approach to making face coverings compulsory in shops.
1:45
On Friday, Boris Johnson wore a mask in public and discussed the possibility of them becoming compulsory, before Michael Gove denied this was the plan on Sunday.
1:56
But 48 hours later Matt Hancock, the health and social care secretary, confirmed in a Commons statement that shoppers would be required to wear face coverings in England with legislation coming into force on Friday 24 July.
2:12
Face coverings became a requirement on public transport in England on 15 June.
2:19
Captioned "If you don't mask - you don't get", the Banksy video is the first new post by the artist since early June when he responded to the statue of Edward Colston being removed and thrown into the harbour in his home town of Bristol.
2:33
"What should we do with the empty plinth in the middle of Bristol?" he asked, before offering a solution. "
2:39
We drag him out the water, put him back on the plinth, tie cable round his neck and commission some life size bronze statues of protesters in the act of pulling him down.
2:51
Everyone happy. A famous day commemorated." In April, Banksy released artwork created during lockdown with a series of rats causing mayhem in his bathroom, which was posted on Instagram and captioned "My wife hates it when I work from home".
3:07
Before that he created a piece in Bristol, which was later vandalised.
Vocabulary
1. Come to terms—To accept something.
2. Dispense—to give out or apply something
3. Undergoes—Going through or receiving something. Something which is undergoing is still happening.
4. Suitable—Appropriate or correct. It suits something properly.
5. Legislation—Description of the law. Can be, but not necessarily the same as a law
---
導讀老師—Oliver von Herder
Oliver老師認為英文是種工具,更是表達文化的媒介。擅於透過情境模擬,引導學生建立自信,並加速中英文轉換的反應力。
本文收錄於英語島English Island 2020年8月號
訂閱雜誌
| | | | |
| --- | --- | --- | --- |
| 加入Line好友 | | | |