「服務他人是你住地球應該付出的租金。」– 穆罕默德‧阿里 (拳擊手)
"Service to others is the rent you pay for your room here on earth." -- Muhammad Ali, Boxer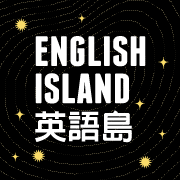 最新消息

「療癒商機」策略佈局

劇迷必背單字包!

單字是用想的,不是背的

【一張圖搞懂 - Mobile上的13堂英文課】募資計畫正式上線!

英語島是什麼樣的雜誌?
英語島Newsletter
Travel:老外旅台日記
旅居台灣3年的美籍英文老師Nick,用老外的視角,介紹他鐘愛的台灣景色還有他所經歷的文化衝擊。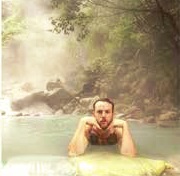 名字:Nick
出生地:Southern California, USA
現居:台北
母語:English
旅遊足跡:Taiwan, Japan, Hong Kong, Philippines, Mexico, America
旅行偏好:Long-term travel
身為美國人,我對台灣所知有限
Before I came to Taiwan, I knew very little about it, like most of my American friends. I knew that Taipei 101 was a famous landmark and that the street food was delicious, plentiful, and affordable. Despite my limited knowledge, a lot of acquaintances of mine would think I was talking about Thailand when I told them I was moving to Taiwan, showing just how little Americans know about this island.
台灣的美,藏在山海之間
I believe that one of the greatest things this island has to offer is the unique mix of tropical mountains and forests along with beautiful coastlines and beaches. When we are restricted to the Taipei area, I like to take my friends to Wulai (烏來) for some hiking and swimming in the river when it's hot out. But if we have a car or more time to spend, I take them to the east coast where some of the most amazing nature in Asia can be found.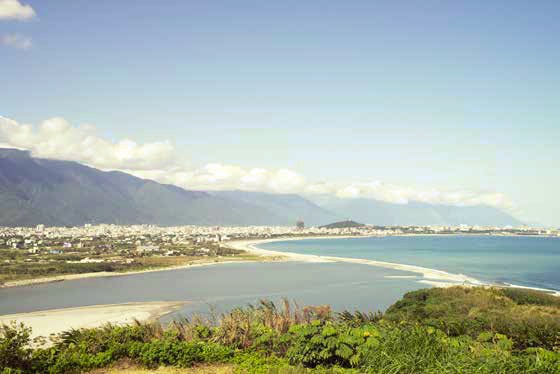 Luckily, Taroko Gorge (太魯閣) in Hualien has become a very popular tourist spot and I always recommend that my friends spend time back in the canyon enjoying the silence and incredible mountain peaks. While exploring the east coast, I also recommend people pay attention to and learn about the aboriginal groups scattered all across the region with unique cultures, languages, food, and handmade goods that make for great souvenirs to bring home while supporting local businesses.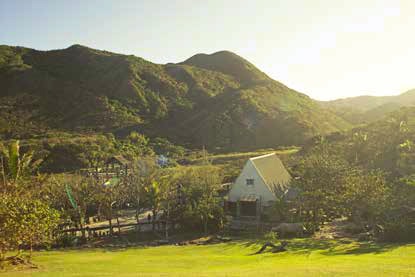 不想錯過台灣美食?學點中文
I think the restaurants and shops that aren't necessarily tourist spots or popular for visitors are some of the best parts of Taiwan. For example, one of my favorite places to eat in Taipei is a small noodle shop near Tonghua Night Market with no English menu and no large signs attracting westerners. The garlic noodles are only NTD45 and better than anything I've had in America and my visiting friends are always impressed. While the cleanliness, decoration, and service are definitely at a lower standard than in America at this particular shop, the food is incredibly tasty and the experience is very authentic. It's these places that many westerners who can't speak Chinese, or don't have a tour guide, might miss and not experience in Taiwan.
外國朋友來,我推薦⋯

路人眼光像在說:「我是局外人」
I first moved to Zhongli (中壢) where I lived for about two years while attending Chung Yuan University. This is a relatively small town in Taiwan, but it was a good way for me to get used to the big differences between
Taiwan and America and get over the culture shock. Something I noticed immediately when I got here is the constant feeling of everyone staring at me. It seems that as a bearded, tall, Caucasian guy, I stand out quite a bit in a sea of 99% Asian people here in Taiwan. The relative lack of diversity in people here compared to America is still strange for me three years later and I hear someone whispering "看那個外國人" almost every day. Some days this is annoying and makes me feel strange or serves as a constant reminder that I am an outsider, but most of the time I ignore it.
都市人英文程度不錯,其他靠熱情溝通
In places like Taipei and Taichung, local Taiwanese can speak English fairly well, better than people in other Asian countries. When visiting smaller cities like Hualien, Taoyuan, Keelung, and Taitung, it is more common to find people who are unable to communicate in English. I think that in situations where English can't be understood, Taiwanese people are generally very friendly and willing to figure out what you need.
One problem that can arise is shyness of younger Taiwanese who are able to speak some English but are scared to talk to a foreigner. It is important to remember that anyone coming to Taiwan that cannot speak Chinese knows that they will have difficulty getting around, so if you are able and willing to help out a friendly tourist with your English skills, don't be afraid. It can also be a great opportunity to practice!
外國朋友來台灣,中文先教這三句
我要怎麼租腳踏車?
How can I rent a Ubike?
這是素的嗎?
Is this food vegetarian/vegan?
捷運最晚到幾點?
What time is the last MRT train?
不過,我私心想學這兩句
這(食物)是用什麼做的?
How is this made?
走路小心點!
Watch where you're walking!
---
本文摘錄自一張圖搞懂 辦公室英文 2019年01月號
訂閱雜誌
---
| | | | |
| --- | --- | --- | --- |
| 加入Line好友 | | | |