「服務他人是你住地球應該付出的租金。」– 穆罕默德‧阿里 (拳擊手)
"Service to others is the rent you pay for your room here on earth." -- Muhammad Ali, Boxer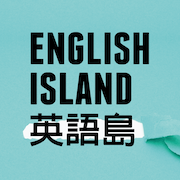 最新消息

「療癒商機」策略佈局

劇迷必背單字包!

單字是用想的,不是背的

【一張圖搞懂 - Mobile上的13堂英文課】募資計畫正式上線!

英語島是什麼樣的雜誌?
英語島Newsletter
家長放心,蘋果將發表新功能防止兒少沈迷
Apple Aims To Help Parents Crack Down On Kids' iPhone Use
00:13
Apple announced recently that they will release an app to help parents track their children's usage of iPhones and iPads.
00:22
The app, Screen Time, will allow parents to set limits on the length of time their children can use certain apps, such as, Netflix and Snapchat.
00:34
Users will be provided with a summary of time spent on their phones and on certain apps, as well as a time limit feature to prevent overuse.
00:45
The new feature was announced at the annual Apple developers conference, and will be included on the new iOS 12 later this year.
00:55
Apple CEO Tim Cook said, "We have never been about maximizing the number of times you pick it up, the number of times you use it. All of these things are great conveniences of life," he said. "They change your daily life in a great way. But if you're being bombarded by notifications all day long, that's probably a use of the system that might not be so good anymore."
01:24
The recent announcements should please shareholders who have pressured Apple to develop controls to help parents limit iPhone use by teens and children.
01:36
There have been concerns about growing "societal unease" about overuse of technology and in particular, smart phones, which have prompted consumers, experts, and critics to call on Apple to limit usage.
01:52
A recent study claimed that 78 percent of teens check their phones at least once per hour, and 50 percent report feeling "addicted" to their phones.
02:04
The new controls should provide more options for users, especially parents, to ensure people aren't overusing their devices.
Vocabulary
bombard (v.) - to attack a place with bombs, large guns, etc; to criticize or denounce someone or something repeatedly in order to punish someone or convince them to change their actions or opinions
pressure (v.) - attempt to persuade or coerce (someone) into doing something
societal unease (n.) - mental or spiritual discomfort, or anxiety experienced by a group or society as a whole
addicted (adj.) - physically and mentally dependent on a particular substance (such as alcohol, drugs or cigarettes); unable to stop doing something as a habit
導讀人
Justin
加拿大人,擅長用Role Play的方式演練生活中會遇到的狀況,如Conference Call、Interview等。
---
本文收錄於英語島English Island 2018年7月號
訂閱雜誌
| | | | |
| --- | --- | --- | --- |
| 加入Line好友 | | | |