「服務他人是你住地球應該付出的租金。」– 穆罕默德‧阿里 (拳擊手)
"Service to others is the rent you pay for your room here on earth." -- Muhammad Ali, Boxer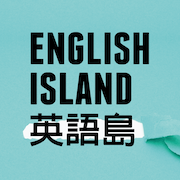 最新消息

「療癒商機」策略佈局

劇迷必背單字包!

單字是用想的,不是背的

【一張圖搞懂 - Mobile上的13堂英文課】募資計畫正式上線!

英語島是什麼樣的雜誌?
英語島Newsletter
美CDC:病毒的戶外傳播率較低?專家打臉
CDC's Stat on Outdoor COVID Is Way Off
00:05
The CDC last month announced that "less than 10%" of COVID transmission was occurring outdoors. David Leonhardt digs into the research and concludes that the agency is pushing a "misleading" stat.
00:17
Based on the epidemiologists he's interviewed and the studies he's examined, the true estimate of outdoor transmission is below 1%, and possibly below 0.1%.
00:28
"Saying that less than 10% of Covid transmission occurs outdoors is akin to saying that sharks attack fewer than 20,000 swimmers a year," he writes, noting the actual worldwide number is about 150 swimmers. "It's both true and deceiving."
00:43
Well, you might say, what's wrong with the CDC erring on the side of the caution? The problem is that this type of misinformation is "leaving many people confused about what's truly risky," writes Leonhardt.
00:54
Nowhere in the world is there a single documented infection from "casual" outdoor interaction, "such as walking past someone on a street or eating at a nearby table," Leonhardt adds.
01:05
Part of the problem appears to stem from studies with imprecise definitions of what constitutes "outdoors."
01:11
For example, instances from Singapore construction sites are weirdly over-represented in early research on outdoor transmissions, even though these sites appear more likely to be indoor locales.
01:22
It's all needlessly muddling what should be a clear message, writes Leonhardt: "Masks make a huge difference indoors and rarely matter outdoors."
Vocabulary
Misleading (adj) - giving the wrong idea
Conclude (v) - to arrive at a judgement
Deceive (v) - to make someone believe something that isn't true
Imprecise (adj) - vague, lacking exact details
Muddle (v) - make something confusing
Constitute (v) - be a part of a whole
To be akin to (v phr.) - similar, related, compatible
---
導讀人:Riley Bilgo
擅於教授語言學相關知識,教學強項包括簡報、面試準備、聽力和寫作。
本文收錄於英語島English Island 2021年6月號
訂閱雜誌
| | | | |
| --- | --- | --- | --- |
| 加入Line好友 | | | |