「服務他人是你住地球應該付出的租金。」– 穆罕默德‧阿里 (拳擊手)
"Service to others is the rent you pay for your room here on earth." -- Muhammad Ali, Boxer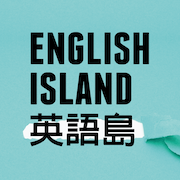 最新消息

「療癒商機」策略佈局

劇迷必背單字包!

單字是用想的,不是背的

【一張圖搞懂 - Mobile上的13堂英文課】募資計畫正式上線!

英語島是什麼樣的雜誌?
英語島Newsletter
好好睡一覺,知識才記得住
0:07
It's well established through previous research that sleep after learning is best for many memory-related tasks, including word lists, mazes, auditory tones, and so on. Sleep seems so vital to recall that some speculate it is directly responsible for, not just supportive of, learning.
0:26
So, researchers out of the University of Lyon chose to investigate another aspect of learning—not recall but relearning, where something previously learned has been forgotten and must be re-acquired.
0:38
They wrote that, coupled with practice, "Sleep makes perfect," and that "sleeping after learning is definitely a good strategy, but sleeping between two learning sessions is a better strategy."
0:48
The team tested 40 French-speaking adults tasked with learning 16 Swahili words. Some learned them at night, slept, and relearned them in the morning, while others learned the words in the morning, didn't sleep, and relearned them at night.
1:01
The group that slept between sessions performed so much better that even those who forgot the most words relearned them faster during their morning session than the least forgetful members of the group relearning the words at night.
1:12
The results don't clarify which is at play—sleep boosting learning, which helps improve later relearning, or sleep simply allowing for uninterrupted learning processes to speed up relearning—but either way, sleeping between studying seems worth a shot.
Vocabulary
speculate (v.)
to think something will happen without specific evidence
coupled with… (v.)
combine something with something else
clarify (v.)
make something easier to understand
uninterrupted (adj.)
continuous or without a break in progress
worth a shot (adj.)
a good thing to try since there is a chance of success
導讀人:Riley Bilgo

擅於教授語言學相關知識,教學強項包括簡報、面試準備、聽力和寫作。
---
本文收錄於英語島English Island 2019年10月號
訂閱雜誌
| | | | |
| --- | --- | --- | --- |
| 加入Line好友 | | | |