「服務他人是你住地球應該付出的租金。」– 穆罕默德‧阿里 (拳擊手)
"Service to others is the rent you pay for your room here on earth." -- Muhammad Ali, Boxer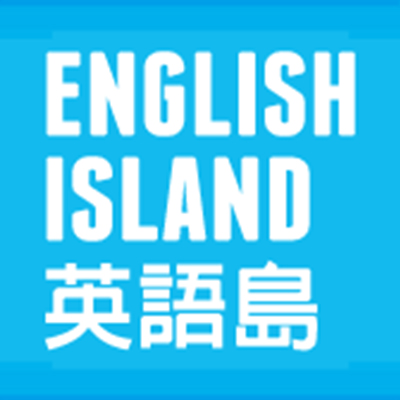 最新消息

屋子裡的收藏家

單字用想的,不是背的

【一張圖搞懂 - Mobile上的13堂英文課】募資計畫正式上線!

片語動詞的「情境式思考」

新聞標題一看就懂

英語島是什麼樣的雜誌?
英語島Newsletter
| | | | |
| --- | --- | --- | --- |
| | | | |
台灣燈會受Discovery頻道選為世界最佳慶典之一,每年由國內縣市輪流舉辦,是推廣當地觀光的重要活動。在觀光局的政策之下,舉辦燈會的城市是否能提供國際觀光客友善的環境?移居台灣20年,多次擔任國際參訪團體導覽的Cheryl給了我們一些忠實的建議。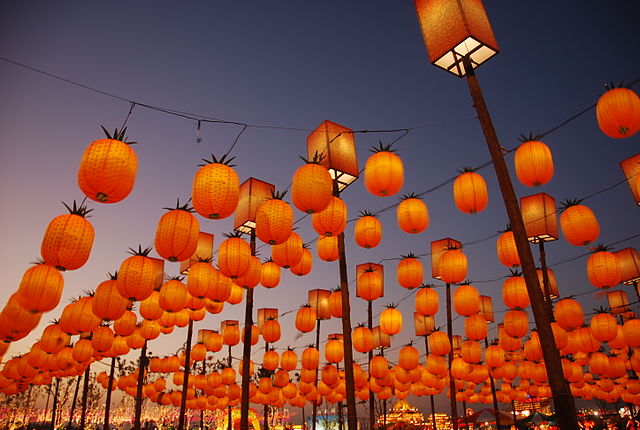 燈會轉大人:必須撐起全球最佳節慶招牌
Every year, the Taiwan Tourism Bureau invites large numbers of foreign journalists to witness the Taiwan Lantern Festival, which celebrates the Lantern Festival, the traditional finale to Lunar New Year festivities. This has greatly increased exposure, with this event selected as one of the "best festivals in the world" by the Discovery Channel. It has also been equated to a theme park without rides, due to the huge collection of lanterns, some whimsical, some animated, some large and some small.
This marked my fourth year serving as a tour guide for one of the many invited groups. This time, my group consisted of journalists from Holland, the UK, and Poland who participated in a weeklong tour of Taiwan. We arrived in Taibao City of Chiayi County, the location of the Taiwan Lantern Festival, on March 2, which marked the day of Lantern Festival.
That morning, the Taiwan Tourism Bureau and Chiayi County Government held a joint press conference near the main lantern, during which, Taiwan Tourism Bureau Director Chou Yung-Hui said that the goal was for 15 percent of visitors to the festival to be from outside of Taiwan. Last year, that proportion reached 10 percent.
症狀:燈會規模漸大,居民卻似乎沒有參與感
This event continues to grow in scope and scale with this year's being the largest by far. For example, it was mentioned that it would take up to eight hours to walk the entire venue. Several journalists asked about the number of lanterns on display. The exact number was not known but was thought to exceed 6,000.
After the press conference, it was time for lunch at a hot pot restaurant only a few minutes' drive away. I was struck by the fact that this restaurant had no English menus, and only one person on staff who spoke basic English. Although we were all sporting our Lantern Festival VIP badges, no one working there seemed excited or inquired if we were looking forward to this event.
Supposedly one of the reasons for holding the Taiwan Lantern Festival outside of Taipei is to bring tourists, both domestic and international, to less explored areas of Taiwan. But, the businesses around this event didn't seem to have grasped that concept.

第一帖:同步英語資訊讓外客暢行無阻
After lunch, we paid a visit to the Southern Branch of the National Palace Museum, the grounds of which were part of the Lantern Festival. The Tourism Bureau had arranged for a guided tour, but a few days before I had received a message that the museum didn't have enough English-speaking guides to accommodate my group. Instead, two English-speaking employees stepped in and accompanied us so that the journalists could at least ask questions about the museum.
This lack of preparation of English-speaking guides, English-language menus and other information and services needed by international tourists lies in stark contrast to what is happening in Tokyo as that city readies for the Olympics in 2020. My sons and I vacationed there in the summer of 2016. Every restaurant we visited had an English menu. That made it so much more convenient in comparison to my first visit to Tokyo more than 20 years earlier, when I had to point at wax works of dishes to be able to order a meal. There were also other obvious efforts such as an increase in bilingual signs.

第二帖:仿奧運四年準備,讓居民共同參與
The problem might lie in the amount of time given to prepare. Usually, the city or county that is to host the next Taiwan Lantern Festival is announced only one year in advance. This makes it difficult to ready the venue and encourage the participation of local residents and businesses. As this event grows in fame, scale and scope, perhaps it should take a page from the Olympics playbook and choose venues four years in advance.
This would give the organizers, namely the Taiwan Tourism Bureau and the local government involved, the time to effectively refine and brand this event. Moreover, excitement and preparations would spill over into the areas surrounding the festival venue, encouraging residents and businesses to get involved. There could also be more time to better promote this event.

第三帖:用臉書與Instagram連結全球群眾
That night, after visiting the event, the foreign journalists in my group all agreed that the Taiwan Lantern Festival is impressive and unique. They asked about promotional efforts. There was a Twitter handle, as well as a Facebook Fans page. However, the focuses seemed to be on the Website and app, neither of which was user-friendly or informative.
It is necessary to take advantage of as many social media platforms as possible including Instagram, Snapchat and others, as each social media platform reaches different demographics. Moreover, detailed information needs to be disseminated, such as on the background of this event, the origins of Lantern Festival and the reason why Taiwan celebrates Lantern Festival so extravagantly.

第四帖:邀請表演團體豐富燈會性質
Lanterns are not the only things to see at the festival, as there are live performances. The members of my group suggested that the Taiwan Tourism Bureau invite internationally-renown singers and bands to perform at the festival to increase interest. Having a longer time to prepare makes it possible to reach out to these performers. In addition, world-renowned designers should be encouraged to collaborate on the production of some of the lanterns to increase the hype surrounding this festival.
Although lantern making requires certain structural considerations, the input of new ideas would spur the rise of new lantern making techniques and technology, perhaps resulting in Taiwan becoming a world leader in lantern and light art.
Finally, a longer period of preparation would mean better development and promotion of tour packages, including those that target tourists with different interests. For example, next year the Taiwan Lantern Festival will take place in Pingtung County. This county offers much to see and do. Water activities such as swimming, scuba diving and surfing are very popular.
However, February, which is when the Lantern Festival is held, may be better suited to other ecotourism pursuits such as hiking, cycling, bird watching and enjoying natural hot springs, or to cultural tourism such as visits to indigenous communities. There is a saying, "Opportunity comes to those who are prepared." This means that more time to better prepare could lead to more opportunities.
---
文/Cheryl Robbins
本文收錄於英語島English Island 2018年6月號
訂閱雜誌
| | | | |
| --- | --- | --- | --- |
| 加入Line好友 | | | |