「服務他人是你住地球應該付出的租金。」– 穆罕默德‧阿里 (拳擊手)
"Service to others is the rent you pay for your room here on earth." -- Muhammad Ali, Boxer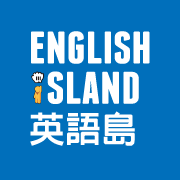 最新消息

「療癒商機」策略佈局

劇迷必背單字包!

單字是用想的,不是背的

【一張圖搞懂 - Mobile上的13堂英文課】募資計畫正式上線!

英語島是什麼樣的雜誌?
英語島Newsletter
黃金聖杯戰:得「科技」者,得10年天下
圍繞「5G」的中美貿易戰逐漸白熱化。美國在領先4G的時候,提早掌握了1000億美金商機,那麼下一個十年,誰先掌握了5G技術,則很有可能成為世界龍頭。為了主導秩序,雙方勢必會戰到最後一兵一卒。
長期關注東亞政經生態的Arthur送給台灣一句話:
Remember the Golden Rule! Whoever has the gold makes the rules.
這篇文章資訊充沛,先不要查單字,第一次邊看邊畫線,第二次再慢慢細讀。
過去50年,美國打敗強敵、建立世界秩序
The most profound paradox of modern geopolitical 地緣政治history is the United States as the greatest defender of human rights while simultaneously being the world's most ruthless neo-imperialist 新帝國主義economic and military power in history.
With the fall of the USSR (蘇聯) in 1991, the U.S. reigned成王 supreme as the sole global superpower. Without the countervailing power of strategic competitors, American hubris傲慢 precipitated沈澱 recklessness greed魯莽貪婪 (the 2008 financial crisis) and military misadventures 不幸的事(Iraq). China has become the first strategic rival to the supremacy of the U.S. since the end of the cold war. The fourth industrial revolution marches in lockstep with the greatest political, economic, military, and technological clash for world supremacy in history.
With a second wave of tariffs, and the May 20th announcement restricting Huawei's access to vital U.S. technologies, Donald Trump officially announced America's true ambition: to maintain the world hegemon霸主. Some would argue that China started this economic-techno war covertly偷偷摸摸地 when they entered the WTO, by reneging on 背棄deals made with past U.S. presidents for decades.
中國2025技術藍圖,意圖再建世界秩序
The rivalry to dominate the next generation of technology accelerates with unprecedented velocity – 5G telecommunications, the semiconductor industry, A.I., robotics, electronic vehicles, biomedicine, aerospace engineering, new synthetic materials, agricultural technology, and more.
The Made in China 2025 state-led industrial policy is a blueprint for high-tech domination. Through government subsidies, government giveaways to national (industrial) champions, intellectual property acquisitions, mobilizing state-owned enterprises (SOEs) to spearhead矛頭 national policies and objectives, China aims to catch up and then surpass western dominance of future technologies, eventually upending the world order. Those who dominate new waves of technology will make the rules.
美、歐、日共同討伐中國5大罪狀
For the U.S., and other industrialized democracies, the Chinese government's tactics flout蔑視 China's stated adherence to international trade rules through massive state sponsorship of industries大量產業補貼, discriminatory treatment of foreign investment排擠外資的行為, forced technology transfers in exchange for access to China's market強制技術轉移至國內, intellectual property theft偷竊智慧財產, and cyber espionage網路間諜.
Trump has confronted China's actions with punishing tariffs, by blocking acquisitions of technology companies and restricting the sale of sensitive dual-use (commercial and military) technologies. Meanwhile, the E.U. has joined the U.S. in labelling China a strategic rival, while hammering out new laws to protect strategic industries from Chinese acquisition. The day after the technology licensing ban on Huawei was imposed, the U.S., the E.U., and Japan announced a pact to rein in放慢 China's state subsidies to its industrial giants.
當年日本遭到美國制裁,間接導致「失落十年」
In the 1980s, Japan was within striking distance of surpassing America's economy. Japan and Germany had risen to become the 3nd and 4th largest economies in the world, rising swiftly from the ashes of defeat after WWII. From 1980 to 1985, the U.S. dollar appreciated by over 50% against the yen, the German Deutsche Mark, the French Franc, and the British pound. The dollar's appreciation put growing pressure on the U.S. manufacturing industry, so Caterpillar, IBM and other American corporate behemoths lobbied the American congress to step in.
At the Plaza hotel in New York City on September 22nd, 1985, the U.S., U.K., France, Germany, and Japan struck a deal達成協議 to reverse the dollar's skyrocketing trend by manipulating the exchange rates, known as the Plaza Accord. The yen and Deutsche mark rose 50% relative to the dollar. Japan had become a major economic player, and the Accord caused the dollar to fall too low as Japan expanded trade into East Asia, diversifying away from dependency on the U.S. market. The strong yen led to greater expansionary monetary policy, which contributed to the asset bubble of the late 1980s. As a result, through the 1990s and 2000s, Japan experienced a prolonged period of low growth and deflation.
The Plaza Accord and Japan's monetary response to it triggered Japan's "Lost Decade." The Accord failed to help reduce the U.S.-Japan trade deficit, although it did reduce the U.S. deficit with other countries. U.S. goods were now able to compete better in international markets, yet Japanese import restrictions still made it hard for U.S. goods to succeed. China's ambassador to the U.S. made it clear that China will never sign onto another U.S. dictated Plaza-like accord.
美國曾以為,自由市場將帶來自由民主
In 2001, right after 9/11, a crippled跛腳的 America announced the membership of China to the W.T.O. China signed onto an array of international trade and domestic economic reforms. The U.S. policy theorists anticipated that free market reform leads to democratic reform. China's population bonus, bitterness-eating, cheap and hungry labour, third-world environmental standards, rare earth minerals, a booming market, and corporate America's thirst to exploit these seductive market forces punctuated China's rise.
While America initially managed China better than China managed America, the tables turned when China entered the W.T.O. China became the factory of the world, an exporting juggernaut世界主宰, leap frogging over the U.K., France, Germany, and Japan to become the second biggest economy in the world in nine fast years (2001-2010). Today, it is the biggest trading nation in the world and the largest economy measured by purchasing power parity.
To undermine削弱 America's manufacturing and innovation pre-eminence優越性, an asymmetrical不對稱 strategy of economic warfare戰略 proved silent yet swift. The indigenization在地化 of technology was facilitated by central Chinese government planners.
Foreign competition was undermined by China's manufacturing in advanced technologies and innovation through government non-market subsidies and state giveaways such as industrial land and cheap energy resources.
The foreign competition became like a slow-cooked complacent自滿的 frog in a pan of water brought to a slow boil, killing the competition. China was replacing the manufacturing base of advanced economies so smoothly that the process was practically invisible. The hollowing out掏空 of the U.S. manufacturing base is seen in the direct correlation between the opioid addiction阿片上癮 crisis in the declining industrial heartland of the U.S. with hopeless joblessness; the workless poor turned to killer drugs.
中國回敬美國3R:Rob偷、Replicate複製、Replace取代
While America was busy with wars in the Middle East, China had hatched a plan to supplant取代 the U.S. as the next global hegemon霸權. In 2010, a Wall Street Journal article written by a top-ranking national security adviser to the U.S., reported that the U.S. had suffered the biggest, most illicit transfer of wealth in the history of the world. China turned its tradecraft諜報 and spy craft against rival governments and corporations. China targeted advanced technologies across all sectors: from semi-conductors, to underwater drones, military weapons systems, autonomous vehicles, chemical compounds, and inbred corn seeds.
According to a report by the F.B.I., China's playbook is simple – ruthless economic warfare based on the three "Rs": Rob (steal), Replicate, and Replace. Learn through joint ventures while engaging in economic espionage間諜 and cyber hacking to obtain the blueprints of your partner (and non-partners), replicate the products, then replace them first in the domestic market and then the global market. More than 90% of the U.S. cases involving state-backed economic espionage involve China.
「關稅狂人」川普當選,宣布新科技冷戰開始
If China keeps its market to itself, scaling up faster and stronger than foreign competitors, the global future is theirs. Facebook, Twitter, and Google are blocked in China, facilitating China's monopoly of tech. companies, while Amazon has succumbed to Alibaba, Uber has succumbed to Didi, and so on.
However, Tariff man Trump's protectionism and technology transfer restrictions aim to forestall防止 China's rise and force China's opening by using national security emergency powers of the presidency. All is fair in love and war: Trump and Xi might agree – the new cold warriors in the age of high technology.
美國要便宜的消費品,中國要高端科技
American corporate greed to reduce costs while profiting up in China fits perfectly with America's insatiable consumerism for cheap products. This created China's opportunity to replace America. China was a good student of Lenin: a capitalist will sell you the rope (i.e., technology) with which they will eventually be hanged. The movement of manufacturing dynamism to China seemed inexorable with the advance of the electronics industry. Deng Xiaoping had presciently noted that, while Saudi Arabia had oil, China had rare earth minerals (to build wind power turbines, electric batteries, and PC manufacturing components).
Beijing's objective is to reduce China's dependence on foreign technology and accelerate their climb up the high-tech value chain. Semiconductors are especially targeted given their centrality to all other industries. China imports 95% of high-end chips from foreign suppliers, with a government minister revealing China is decades behind advanced manufacturers. One-third of China's exports of hardware, such as phones, computers, and telecom gear, rely on foreign-supplied chips. In 2016, China imported US$227 billion on chips, more than China's oil imports. This is America's current advantage and China's Achilles heel.
「美光案」後,台灣廠商是時候選邊站了
Taiwan is not only the unsinkable aircraft carrier that helps box China's navy into the first island chain. It's clever but underpaid engineering talent has put Taiwan on front line of a techno war.
Case in point is the theft of Idaho-based microchip company Micron美光, which controls roughly 25% of the US$50 billion market for dynamic random-access memory (DRAM).
The Chinese could not make DRAM, until recently. But after identifying DRAM as a strategic economic asset, the government poured US$5 billion to build Fujian Jinhua Integrated Circuit Company晉華集成電路, to design, develop, and manufacture DRAM.
Then China announced a partnership to make DRAM with the Taiwanese semi-conductor foundry UMC. Neither company had ever made DRAM, so how is that they could suddenly manufacture it one year after starting the new Fujian company?
According to the U.S. indictment, the F.B.I. and Taiwan Criminal Investigation Bureau evidence, Micron enticed Taiwanese employees with juicy compensation packages to steal trade secrets and hand them to UMC, which then transfers the technology to a state-controlled Fujian company, pursuant to the technology cooperation agreement between the two companies. Taiwan is at the epicenter of a tectonic shift of economic and power relations. The semiconductor industry and its protection of intellectual property is not only merely a security and political issue, but it is also crucial to its economic survival.
美國深知科技大國崛起的過程,對中國更加警戒
The U.S. may be entering a Mexican standoff, with China looking down the gun barrel of America's semiconductor industry, while America looks down the barrel of China's weaponization of rare earth mineral dominance. Xi Jinping visiting a rare earths facility a day after the U.S. banned Google and other U.S. tech companies from supplying Huawei was a proverbial shot across the bow of the Trump's ship of state – an ominous warning that the U.S. should not go too far!
No one would begrudge another country's innovation, but China signed onto international rules that were to be mutually beneficial, rather than engage in deceptively unfair trade practices with false promises to reform and open up to fair competition. Trump does not blame China for doing what it needed to, to secure economic and national security while lifting 600 million people out of poverty at breakneck speed. America also was built upon on state-backed industrial policies as a catalyst to industry – Google's algorithm was bankrolled by the U.S. defense department, and the Pentagon's war machine is the biggest industrial policy in the world. Moreover, America was once accused of stealing trade secrets from the UK just as China is accused of stealing trade secrets from the U.S.
Trump blames U.S. corporations and Wall Street for putting greed – the interests of corporate shareholders – before the national security interests of America and the post-war rules-based order that America established and enforced, while America's trade account deficits with China grew. Trump's former senior adviser, Steve Bannon, describes corporate America and Wall Street as the Chinese Communist Party's money managers and investment brokers, who "should be ashamed of themselves" for selling out America and helping to repress China's political and religious freedoms.
歐巴馬是政治領柚,川普要當經濟領袖
Trump, the grand pretender, may have never wanted a trade deal but merely to stall the technological rise of China and reorder the global supply chains away from the economic giant. Trump began his trade campaign by also hitting U.S. allies with tariffs, which may have been part of a larger strategy. Not only was China hit with steel and aluminum tariffs, , but also were Canada, the E.U., and Mexico. To make America great again, and tighten pressure on China, Trump put pressure on allies to re-negotiate trade agreements. Europe's, Mexico's, Canada's, and until recently, Japan's economies have been contracting, increasing China's dependency on the U.S. market and Trump's leverage over China.
While Obama focused on America's political leadership around the world, Trump focuses on America's economic and technological leadership globally. Yan Xuetong, Dean of the Institute of International Relations at China's Tsinghua University, warned that Trump's aggressive wrecking ball strategy could quickly help restore U.S. power and challenge China's expansion. An economic war with China potentially cuts off China from Western markets, ideas, and technology; and the U.S. dollar flows, rapidly slowing China's rise well before it is ready to replace the U.S. China has taken Trump more seriously than Trump's political opponents have in the U.S.
Former U.S. Treasury Secretary and China expert Henry Paulson fears the drive to uncouple U.S. and Chinese businesses and break up China's supply chains could lead to a technological "iron curtain" in which the world is divided geopolitically between countries that integrate with the U.S. economy and those countries that integrate with the Chinese economy.
戴高樂:「政治人物跟制度都來來去去,只有文明共存,才能保護人類。」
The former president of Post-WWII France, Charles de Gaulle, advised that a strong leader's weapon is (Trump-like) unpredictability. In the age of inter-continental ballistic missiles, unpredictable executive actions might accidentally set off an apocalyptic nuclear war. In the age of globalization, unpredictability in fighting a technology war between the two largest economies in the world could ignite a global depression rivalling 1929. President de Gaulle also warned future generations that political leaders and systems come and go, but co-existence between civilizations can preserve humanity (and hopefully our natural environment).
---
文/Arthur Lauk
本文收錄於英語島English Island 2019年6月號
訂閱雜誌
| | | | |
| --- | --- | --- | --- |
| 加入Line好友 | | | |