「服務他人是你住地球應該付出的租金。」– 穆罕默德‧阿里 (拳擊手)
"Service to others is the rent you pay for your room here on earth." -- Muhammad Ali, Boxer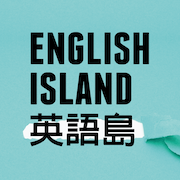 最新消息

「療癒商機」策略佈局

劇迷必背單字包!

單字是用想的,不是背的

【一張圖搞懂 - Mobile上的13堂英文課】募資計畫正式上線!

英語島是什麼樣的雜誌?
英語島Newsletter
一封寫給川普的譴責信
Democrats seek answers about Trump "making money" from Saudi Arabia
00:07
Two Democratic Senators wrote to President Donald Trump on Friday criticizing his response to a Saudi journalist's murder and asking about what the President may be receiving for himself from Saudi government payments.
00:24
The letter ACCUSES the President of giving support to the Saudi government's unbelievable stories and denials, and asks if he is acting in the best interests of the USA or himself. They want more information about both questions.
00:43
Democrats are hoping to win the US House of Representatives after the midterm elections in November and have plans to open investigations into Trump's tax returns and, business interests and whether there was any collusion between Russia and the Trump campaign.
01:03
The President recently changed his mind on the fate of the journalist who went missing in Turkey, more than two weeks ago. The President said for the first time on Thursday that he believes he is no longer alive. But he doesn't want to blame the Saudis and accepts and publicly supports their denials.
01:24
Trump's financial ties with the Saudis date back to the 1990s and reports say that his hotels in Washington and New York are making a lot of money from Saudi customers.
Vocabulary
Democratic (adj.) – one of the two major political parties is the USA
Senator (n.) – an elected member of the upper house (the Senate) in the USA congress
Accuse (v.) – claims that someone has done something wrong
Denial (n.)– claim that something is not true
Collusion (n.) – secret or illegal conspiracy or plot to deceive others
導讀人:Derek
來自英國,具商業與通訊產業背景。來到台灣後開始從事英語教學,擅長商用英語與溝通技巧。
---
本文收錄於英語島English Island 2018年11月號
訂閱雜誌
| | | | |
| --- | --- | --- | --- |
| 加入Line好友 | | | |