「服務他人是你住地球應該付出的租金。」– 穆罕默德‧阿里 (拳擊手)
"Service to others is the rent you pay for your room here on earth." -- Muhammad Ali, Boxer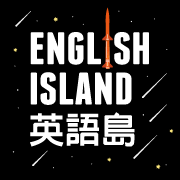 最新消息

「療癒商機」策略佈局

劇迷必背單字包!

單字是用想的,不是背的

【一張圖搞懂 - Mobile上的13堂英文課】募資計畫正式上線!

英語島是什麼樣的雜誌?
英語島Newsletter
大腦怎麼認知死亡?
00:09
Researchers say they've discovered a nifty little trick of the brain—it tries really hard to present the illusion that death is something that happens to that other guy, not you.
00:18
It seems to be a defense mechanism of sorts, say researchers at Israel's Bar Ilan University. Essentially, we'd never get anything done if we were consumed by thoughts of our certain demise.
00:29
To figure this out, researchers showed test subjects a series of photos, some accompanied by words such as "death" or "burial," while monitoring brain activity.
00:38
When the subjects saw their own images accompanied by words linked to death, the part of the brain associated with making predictions shut down. It remained active when the words accompanied photos of others.
00:50
"The brain does not accept that death is related to us," says researcher Yair Dor-Ziderman. "We have this primal mechanism that means when the brain gets information that links self to death, something tells us it's not reliable, so we shouldn't believe it."
1:05
This appears to kick in during childhood, about the time kids gain an understanding of death.
The study lays out for the first time "a plausible neural-based mechanism of death-denial," write the researchers.
1:17
Of course, everyone understands they're going to die on some level, but this seems to be the brain's way of protecting us from that gloomy prospect, writes Mark Serrels, who adds, "Thanks brain."
單字練習
Nifty (adj)
useful, effective
To be consumed by (v phr.)
to constantly think about.
Demise (n)
end
associate (with) (v)
to connect or link two things together
Plausible (adj)
possibly could happen
To understand (something) on some level (v phr.)
to have some knowledge about something
Gloomy (adj)
dark, causing a feeling of sadness
Prospect (n)
the possibility of a future event occurring
---
導讀人:Riley Bilgo

擅於教授語言學相關知識,教學強項包括簡報、面試準備、聽力和寫作。
本文收錄於英語島English Island 2019年12月號
訂閱雜誌
| | | | |
| --- | --- | --- | --- |
| 加入Line好友 | | | |