「服務他人是你住地球應該付出的租金。」– 穆罕默德‧阿里 (拳擊手)
"Service to others is the rent you pay for your room here on earth." -- Muhammad Ali, Boxer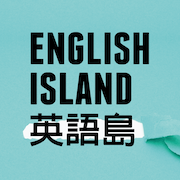 最新消息

「療癒商機」策略佈局

劇迷必背單字包!

單字是用想的,不是背的

【一張圖搞懂 - Mobile上的13堂英文課】募資計畫正式上線!

英語島是什麼樣的雜誌?
英語島Newsletter
英語長文章:世界首富國是天堂或地獄
阿拉伯半島上的卡達靠石油和天然氣成為世界上最富有的國家,這個國家有錢到可以斥資2千億美元世界盃足球賽建設。然而財富真的能讓卡達人更快樂?卡達超過三分之二國民病態肥胖;為了趕世界盃進度,超過1400名工人死於建築工程,卡達究竟是天堂還是地獄?
文/William Blythe
Before dusk, the temperature in Doha rarely drops below forty degrees. The summer is eight months long and there is no winter as such, only a few short months of more bearable heat and occasional rainfall. All year round, sand from the suburban desert steals across town and collects against the walls of squat compounds, along car wheels and roadside curbs. The sea is never far away, but its presence is not felt. Traffic and construction obscure the sound of breaking waves; car fumes cloud the smell of salt; and the water's dancing surface projects no coolness. At noon it seems as if the tarmac could kindle into flame and burn until sunset. This is a fitting illusion. Qatar's largest exports are oil and natural gas. Burning is what this country does, even at night.
I had never meant to go to Doha. My brother's father in law asked me to visit his office there on my way to Beijing. He runs a telecommunications company from two US army bases in Qatar, from where the Americans and NATO are waging their war on terror. Each day the pilots commute in billion dollar jets to Iraq or Syria, where they drop bombs with all the routine and feeling of posting a letter; and each evening they return back to the base and call their wives or girlfriends (or both) over the company's encrypted network. Like most wars, it is utterly pointless and very profitable. I was instructed to help set up a Chinese office for the company. My short stay in Doha was scheduled for training.
中東最具競爭力國家的矛盾
It wouldn't be completely false, however, to say that no one was ever meant to come to Qatar. The enclave was left uninhabited for large stretches of its recorded history, and pushed about, during the 19th and 20th centuries, between the Arabs, the Turkish and the British. It was only in 1939, when oil was first discovered, that the region could claim anything resembling a future. When the British withdrew from the Gulf in 1971, Qatar gained independence. Its coffers were full of oil money, its monarchy was absolute, and its population devoutly religious. This was the Gulf model. In 2014, however, American fracking, coupled with slowed growth in Asia, created an oil surplus, which crippled the economies of the Gulf. In 2015 alone, Saudi Arabia ran through US$115bn of its US$750bn reserves. Qatar has fared somewhat better, but is still forecast to run a deficit in 2016. Reforms to the nation's welfare system and reductions in spending for the World Cup would seem to augur an uncertain future, but last year's IMB World Competiveness Index ranked Qatar as the most competitive economy in the Middle East. Quasi-democratic institutions have started to take hold under the guiding hand of the Emir, while Al Jazeera provides some of the best international news coverage in the world, despite local restrictions on freedom of speech. The current Emir went to boarding school in England. I think there is no better training for a ruthless monarch than an English boarding school.
88%的勞動力是外國人,卡達卻以現代奴隸制惡名昭彰
At the company villa, which was located in a complex of bunkers just outside Doha, I was immediately put into training. This consisted of learning how to plug in an Internet router, and took all of five minutes. As compensation for my labour, I was awarded a Red Horse beer, which is notable only for its alcohol content. Pradip, a young Nepalese man who had been working for the company in the boom days of the Iraq war, informed me that all the bars in town were closed. It was Ramadan. Locals were fasting from dawn to dusk, around fifteen hours each day. During this time, it is illegal to eat or drink in public. Each year, scores of people die from dehydration, while overeating at night sends many to the hospital with stomach complaints. But it's not all bad, explained Pradip, as we drove to a local restaurant. Ramadan is the month of charity and piety. The car radio was on, broadcasting one advert after another: 'Join in the Ramadan spirit of giving, and buy a Mercedes.'
While the Qataris are busy fasting and fainting, there is one thing they are never busy doing: working. Family allowances are granted to every indigenous resident, and more than cater for a modest living and several luxury cars. The exact population of locals is a state secret, but has been estimated at around 250,000. 88 percent of the total workforce is foreign. If Qatar is famous for its oil and gas, it is equally notorious for the iniquities suffered by its workers, with countless reports of modern day slavery. The authorities routinely confiscate migrants' passports on entry, forcing them to work in appalling conditions at low wages, without the option of heading home.
尼泊爾和印度人幫傭,菲律賓人開店,卡達人和西方人血拼
That evening, Pradip took me to one of Doha's most famous malls, the Villagio. His wife and small child, who were visiting from Nepal, came along for the ride. Each of the stores that we entered seemed to replicate the same caste system: Nepalese and Indian workers performed menial tasks, Phillipinos managed the shop, while rich Qataris and Westerners did the buying. The racial groups did not appear to mix. Locals all wore the same outfit: white gown and headpiece among the men; black gown and burka among the women. Pradip told me, however, that underneath this uniform they sported the most sumptuous designer brands. Many of their children were overweight.
After strolling along the Villagio's indoor Venetian canal, which smelled of chlorine rather than of the authentic sewage, we headed across the road to the city park. It was now dark and a cool thirty-two degrees. The watered grass was as a soft as Aladdin's carpet. A pebbled lake rippled in the night breeze. I thought of that line from Milton's Paradise Lost about making a heaven of hell, a hell of heaven. In any other land, I would have stripped down right there and dived in, but uniformed guards patrolled the perimeter. Instead, I assumed the considerable task of acting as Pradip's photographer, while he trotted round a playground with his wife and kid. When I showed him the photos, he smiled and said, 'memories.' Then he shook his head and sighed.
本文收錄於英語島English Island 2016年8月號
訂閱雜誌
| | | | |
| --- | --- | --- | --- |
| 加入Line好友 | | | |