「服務他人是你住地球應該付出的租金。」– 穆罕默德‧阿里 (拳擊手)
"Service to others is the rent you pay for your room here on earth." -- Muhammad Ali, Boxer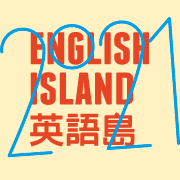 最新消息

「療癒商機」策略佈局

劇迷必背單字包!

單字是用想的,不是背的

【一張圖搞懂 - Mobile上的13堂英文課】募資計畫正式上線!

英語島是什麼樣的雜誌?
英語島Newsletter
Climate Change 氣候變遷/Misinformation 假訊息
Climate Change 氣候變遷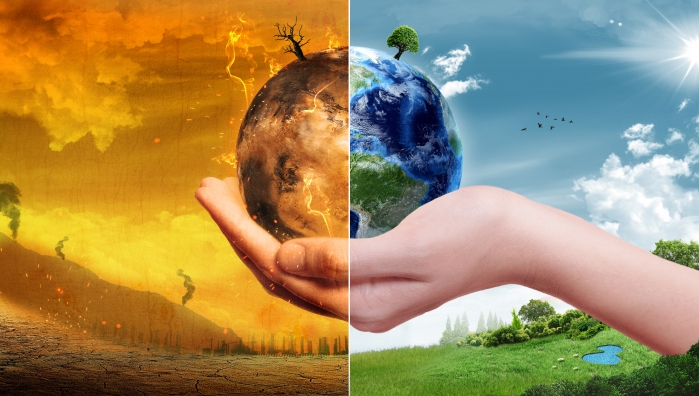 許多人都認為新冠疫情的社交限制能減少氣候、環境負擔,但事實卻不是如此。過去一個月從歐洲、美洲到非洲,各地開始發生具毀滅性的大型自然災害,奪走無數人的寶貴性命及美麗家園,究竟如何才能在環境和經濟間達到平衡,想必這也是全人類必須持續關注的課題。
keyword
natural disaster(n.)自然災害
vulnerable(adj.)脆弱的、弱勢的
devastating(adj.)破壞性極大的、毀滅性的
carbon dioxide(n.)二氧化碳
greenhouse gas(n.)溫室氣體
Aljazeera:破紀錄!尼羅河暴漲近20米,蘇丹全國近滅頂
Floods have killed at least 99 people this year as well as caused total and partial collapse of more than 100,000 homes in Sudan. The annual rainfall for this year exceeded records set in 1946 and 1988, and the rain is expected to continue, state news agency SUNA quoted el-Sheikh as saying. Other experts say the main cause of the flooding is climate change. Authorities in Sudan have declared a national state of emergency for three months and designated the country a natural disaster zone.
Down To Earth:熱帶風暴罕見登陸地中海地區,希臘遭暴雨襲擊
Extra tropical storms in the Mediterranean Sea, known as 'Medicanes' or 'Mediterranean Hurricanes', could become more frequent due to human-induced climate change, experts have warned. Even though many media outlets reported it to be a rare occurrence, scientists said medicanes are not as rare but might become more frequent due to global warming. This might also mean an increased threat from these storms for already vulnerable populations living in North Africa, possibly triggering more human migration. They could also be a menace for European countries like Italy and Greece.
CNN:美國西岸野火燒不盡,東岸颶風卻淹不停
Devastating wildfires have scorched millions of acres across the western United States, triggering mass evacuations, claiming dozens of lives, and sending smoke haze billowing across the country. Meanwhile, the Atlantic is also having one of its busiest hurricane seasons on record due to warm sea surface temperatures. A Category 2 Hurricane Sally was one of five tropical cyclones in the Atlantic. This phenomenon designated happened only once before, almost 50 years ago. All of these extreme weather events can be linked to global warming, which is caused by rising levels of carbon dioxide and other heat-trapping greenhouse gases in the atmosphere, mainly from humans burning fossil fuels.
Misinformation 假訊息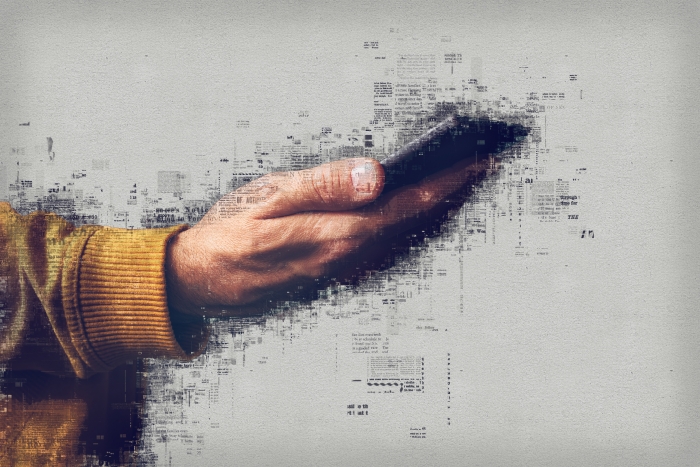 社群媒體的影響力越來越巨大,從生活日常小事到國家選舉,一則又一則未經證實的假訊息總會突然出現,進一步影響人民彼此間的信任,還可能打擊政府的執政信心,造成族群撕裂。下個月就要舉行的美國總統選舉,似乎也發現這個嚴重的問題,因此提出解決之道。
keyword
propaganda(n.)政令宣傳
undermine(v.)侵蝕…的基礎
misleading (adj.)使人誤解的
integrity(n.)正直誠實
suppression(n.)壓制、禁止
AXIOS:擁粉1.8億的金・卡戴珊停用FB、IG,呼籲拒用仇恨牟利
Kim Kardashian West announced that she will join two dozen celebrities in temporarily freezing their Instagram and Facebook accounts because the platforms "continue to allow the spreading of hate, propaganda and misinformation — created by groups to sow division and split America apart." Kardashian West is the seventh-most followed account on Instagram with 188 million followers. She currently has 30 million followers on Facebook. However, she said on September 15th that "Misinformation shared on social media has a serious impact on our elections and undermines our democracy. Please join me tomorrow when I will be 'freezing' my Instagram and FB account to tell Facebook to #StopHateForProfit."
BBC:美國社群巨擘—谷歌、推特誓言拒絕投票假訊息
One of the concerns of the widespread use of mail ballots in the US election could cause significant delays in tallying results. Experts fear this could allow misinformation to gain traction. Google and Twitter have said they are clamping down further on misinformation online ahead of the US elections. Messaging platforms expect a flood of false claims and misleading posts ahead of the November vote. Twitter said it plans to more aggressively label and remove election-related tweets that are inaccurate. Search engine Google said it would screen more auto-complete results to avoid voters being misled, particularly over reports claiming an early victory.
ZDNet:美國大選逼近,專家認為臉書需採取措施打擊假訊息
As the US presidential election draws closer, the responsibility of electoral integrity is falling on US tech companies nearly as much as on the government. Social media platforms are so prevalent that any misinformation, if left unchecked on social media, could cause a massive swing in sentiment amongst voters. Most tech pros believe Facebook should do more to stop election misinformation. Last week, Zuckerberg said in a Facebook post that the platform will block new political ads in the week leading up to the election, to prevent last-minute misinformation. It will also expand its anti-voter suppression policies and remove posts which claim that people will get COVID-19 if they take part in voting.
---
本文收錄於英語島English Island 2020年10月號
訂閱雜誌
| | | | |
| --- | --- | --- | --- |
| 加入Line好友 | | | |