「服務他人是你住地球應該付出的租金。」– 穆罕默德‧阿里 (拳擊手)
"Service to others is the rent you pay for your room here on earth." -- Muhammad Ali, Boxer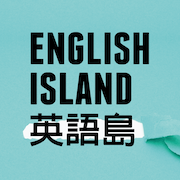 最新消息

「療癒商機」策略佈局

劇迷必背單字包!

單字是用想的,不是背的

【一張圖搞懂 - Mobile上的13堂英文課】募資計畫正式上線!

英語島是什麼樣的雜誌?
英語島Newsletter
說話不要說太久,別當討厭長舌人!
You're Probably Talking Too Long
0:05
Dread small talk at parties, back when such things existed? If so, a new study may shed light on why.
0:12
It turns out almost everyone is lousy at knowing when to end a conversation. In most cases, people report the chats go on too long, say researchers.
0:22
The first part of the study looked at 126 one-on-one conversations in a lab setting between strangers, after which 69% of participants say they wished things ended sooner.
0:34
Maybe more telling is that only 2% of those conversations—fewer than three of them—ended when both parties wished. As it turns out, people are rarely in sync on what their conversation partner wants.
0:45
They might keep talking because they think it's rude to bow out, or stop talking too soon for fear that they're boring their partner. Indeed, in about 30% of chats, at least one partner wanted to talk longer.
0:57
"Whatever you think the other person wants, you may well be wrong," lead author Adam Mastroianni, a psychology researcher at Harvard.
1:05
In a second part of the study, the research team surveyed more than 800 people online about a recent one-on-one conversation with a friend or family member and found a similar disconnect—67% of respondents say the conversation went on too long.
1:20
Mastroianni found that surprising since the respondents were talking about conversations with people they knew, not strangers. "Just like you wouldn't cut off a stranger and walk away, you also wouldn't do the same thing to your mother," he observes.
Vocabulary
Dread (v) - to not want to do something or be scared of
To shed light on something (v phr) - to reveal information about a topic
Lousy (adj) - awful or very bad
In sync (adj) - happening at the same time
To bow out (v phr) - to leave or stop doing something
Disconnect (n) - a difference between two things
To cut off someone (v phr) - to interrupt (a person who is speaking)
---
導讀人:Riley Bilgo
擅於教授語言學相關知識,教學強項包括簡報、面試準備、聽力和寫作。
本文收錄於英語島English Island 2021年4月號
訂閱雜誌
| | | | |
| --- | --- | --- | --- |
| 加入Line好友 | | | |