「服務他人是你住地球應該付出的租金。」– 穆罕默德‧阿里 (拳擊手)
"Service to others is the rent you pay for your room here on earth." -- Muhammad Ali, Boxer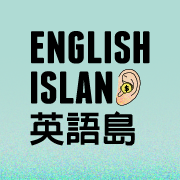 最新消息

「療癒商機」策略佈局

劇迷必背單字包!

單字是用想的,不是背的

【一張圖搞懂 - Mobile上的13堂英文課】募資計畫正式上線!

英語島是什麼樣的雜誌?
英語島Newsletter
等待,是感情中最困難的部分--藍鬍子的秘密房間
Bluebeard 藍鬍子
《藍鬍子》是童話中最陰暗恐怖的故事之一,回過頭重新讀一次藍鬍子與新娘的對話,也許能讀出情感關係裡不一樣的心得,像是情感關係中對於信任的來往鬥智,到現代恐怖情人對內心的秘密產生矛盾,想隱藏又忍不住去試探對方的不安心態。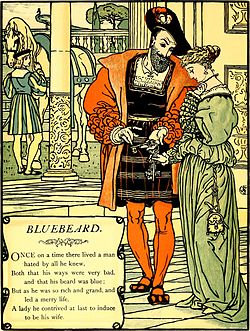 作者:Charles Perrault
閱讀時間:10 min
前情提要:
從前有個富可敵國的領主,長相醜陋有著一臉藍鬍子,且他娶過的妻子都接連死亡,這次他又新娶了一個新娘,並在離家遠行前,將城堡鑰匙交給妻子...
"Here," said Bluebeard," are the keys to the two great wardrobes, wherein I have my best furniture. These are to my silver and gold plate, which is not everyday in use. These open my strongboxes, which hold my money, both gold and silver; these my caskets of jewels. And this is the master key to all my apartments. But as for this little one here, it is the key to the closet at the end of the great hall on the ground floor. Open them all; go into each and every one of them, except that little closet, which I forbid you, and forbid it in such a manner that, if you happen to open it, you may expect my just anger and resentment."
She promised to observe, very exactly, whatever he had ordered. Then he, after having embraced her, got into his coach and proceeded on his journey.
Her neighbors and good friends did not wait to be sent for by the newly married lady. They were impatient to see all the rich furniture of her house, and had not dared to come while her husband was there, because of his Bluebeard, which frightened them. They ran through all the rooms, closets, and wardrobes, which were all so fine and rich that they seemed to surpass one another.
After that, they went up into the two great rooms, which contained the best and richest furniture. They could not sufficiently admire the number and beauty of the tapestry, beds, couches, cabinets, stands, tables, and looking glasses, in which you might see yourself from head to foot; some of them were framed with glass, others with silver, plain and gilded, the finest and most magnificent that they had ever seen.
They ceased not to extol and envy the happiness of their friend, who in the meantime in no way diverted herself in looking upon all these rich things, because of the impatience she had to go and open the closet on the ground floor. She was so much pressed by her curiosity that, without considering that it was very uncivil for her to leave her company, she went down a little back staircase, and with such excessive haste that she nearly fell and broke her neck.
Having come to the closet door, she made a stop for some time, thinking about her husband's orders, and considering what unhappiness might attend her if she was disobedient; but the temptation was so strong that she could not overcome it. She then took the little key, and opened it, trembling. At first, she could not see anything plainly, because the windows were shut. After some moments she began to perceive that the floor was all covered over with clotted blood, on which lay the bodies of several dead women, ranged against the walls. (These were all the wives whom Bluebeard had married and murdered, one after another.) She thought she should have died out of fear, and the key, which she pulled out of the lock, fell out of her hand.
After having somewhat recovered, she picked up the key, locked the door, and went upstairs into her chamber to recover; but she was very frightened. Having observed that the key to the closet was stained with blood, she tried two or three times to wipe it off; but the blood would not come out; in vain did she wash it, and even rub it with soap and sand. The blood still remained, for the key was magical and she could never make it quite clean; when the blood had gone off from one side, it came again on the o ther.
Blue Beard returned from his journey the same evening, saying that he had received letters on the road, informing him that the affair he went about had concluded to his advantage. His wife did all she could to convince him that she was extremely happy about his speedy return…
故事後的故事
《藍鬍子》原來是由法國作家夏爾.佩羅所寫的故事 La Barbe bleue,經改編收錄到《格林童話》第一版,後來又因內容聳動遭到刪除,卻仍保有一定知名度。直到現代,藍鬍子受到很多電影、漫畫及影集作品的引用致敬,Bluebeard甚至專門用來指「連續殺害對象的男性恐怖情人」。
---
編輯/ 英語島編輯室
本文收錄於英語島English Island 2019年10月號
訂閱雜誌
| | | | |
| --- | --- | --- | --- |
| 加入Line好友 | | | |