「服務他人是你住地球應該付出的租金。」– 穆罕默德‧阿里 (拳擊手)
"Service to others is the rent you pay for your room here on earth." -- Muhammad Ali, Boxer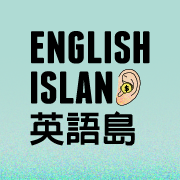 最新消息

「療癒商機」策略佈局

劇迷必背單字包!

單字是用想的,不是背的

【一張圖搞懂 - Mobile上的13堂英文課】募資計畫正式上線!

英語島是什麼樣的雜誌?
英語島Newsletter
打不過也要打!智慧音箱Sonos怒告Google
Sonos Accuses Apple of Stealing its Patents
0:05
Think Big Tech is taking over? So does Sonos, and it's taking the claim to court. The audio company filed a lawsuit Tuesday against Google for allegedly violating five of its speaker patents.
0:17
"Google has been blatantly and knowingly copying our patented technology," says Sonos CEO Patrick Spence, who insists he had "no choice but to litigate." Behind the lawsuit is a multi-year relationship between the two companies.
0:32
Sonos scored big in 2013 when Google allowed Google Play to work directly on Sonos wireless speakers, but for that to function, Sonos had to hand over its speaker designs—which Google allegedly stole in order to build and sell its own less-expensive speakers.
0:48
Sonos claims Amazon also stole patents for its smart speakers, but Sonos couldn't afford to sue both tech giants at once.The deeper issue is that Sonos—which employs about 1,500 people and sells over $1 billion in speakers annually—relies on both giants and could easily get squeezed.
1:08
For example, Sonos speakers include the option of using either Google or Amazon assistants; Sonos also runs its business using Gmail and Amazon's cloud service.
1:19
In speaking up, Sonos isn't alone: Spotify has accused Apple of punishing its iPhone app while competing with it, and Elastic, a software company, has sued Amazon for allegedly violating its trademark. As for the Sonos suit, Google and Amazon deny everything.
Vocabulary
Violate (v)
- fail to follow an agreement or rule
Blatantly (adv)
- in an obvious or open way
Patent (n)
- exclusive rights give to the inventor of an invention
Litigate (v)
- to take legal action to resolve an issue
Allegedly (adv)
- something is claimed to have happened but there's no proof
To get squeezed (v phr.)
- to be pressured to not do something
---
導讀人:Riley Bilgo

擅於教授語言學相關知識,教學強項包括簡報、面試準備、聽力和寫作。
本文收錄於英語島English Island 2020年2月號
訂閱雜誌
| | | | |
| --- | --- | --- | --- |
| 加入Line好友 | | | |