「服務他人是你住地球應該付出的租金。」– 穆罕默德‧阿里 (拳擊手)
"Service to others is the rent you pay for your room here on earth." -- Muhammad Ali, Boxer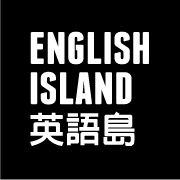 最新消息

「療癒商機」策略佈局

劇迷必背單字包!

單字是用想的,不是背的

【一張圖搞懂 - Mobile上的13堂英文課】募資計畫正式上線!

英語島是什麼樣的雜誌?
英語島Newsletter
矽谷「惡血」後續:伊莉莎白的辯護
A Defense of Elizabeth Holmes
00:10
She is perhaps the most vilified CEO—now former CEO—in the country. However, the site RealClearMarkets's editor stakes out a strong defense of Theranos founder Elizabeth Holmes.
00:20
"My take is that with time Holmes will be vindicated as a visionary whose main 'offense' was believing deeply in technology that would eventually help save many lives, and that still may," writes John Tamny. In fact, "the world needs more visionaries like Holmes," he adds. "And the world would be a much better place if Holmes were innovating, rather than having to defend herself."
00:29
Holmes, of course, was once a celebrated young billionaire who promised to revolutionize health care with a bold promise—with a drop of a patient's blood, her company could diagnose illnesses and streamline care.
00:41
Then came reporting by the Wall Street Journal's John Carreyrou, who found that Theranos was not even close to making good on Holmes' promises.
00:48
Tamny, though, takes issue with Carreyrou's book, Bad Blood, suggesting that Carreyrou doesn't understand the nature of entrepreneurship. He finds it odd, for example, that Carreyrou makes so much of the skepticism voiced by doctors. After all, "a lack of disdain for Holmes' vision would have been a likely sign that Holmes was in possession of a fairly pedestrian idea."
1:08
He also takes a forgiving view of Theranos' secretive use of third-party equipment as a necessity, given the unexpected amount of publicity Theranos received. The company, as startups often do, needed time to fail and then get things right, he argues.
1:22
One interesting fact is that the writer is friends with Holmes' parents.
Vocabulary
Vilify (v)
- speak or write negatively about someone
Vindicate (v)
- to be proven right
Disdain (n)
- consider something unworthy of respect
To make good on something (v phr.)
- to follow through with what one planned
Skepticism (n)
- doubting the truth of something
---
導讀人:Riley Bilgo

擅於教授語言學相關知識,教學強項包括簡報、面試準備、聽力和寫作。
本文收錄於英語島English Island 2019年11月號
訂閱雜誌
| | | | |
| --- | --- | --- | --- |
| 加入Line好友 | | | |