「服務他人是你住地球應該付出的租金。」– 穆罕默德‧阿里 (拳擊手)
"Service to others is the rent you pay for your room here on earth." -- Muhammad Ali, Boxer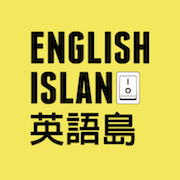 最新消息

「療癒商機」策略佈局

劇迷必背單字包!

單字是用想的,不是背的

【一張圖搞懂 - Mobile上的13堂英文課】募資計畫正式上線!

英語島是什麼樣的雜誌?
英語島Newsletter
學理財,向「好經驗」看齊
0:07
Trying to learn from your mistakes isn't such a good idea, according to new research out of Vanderbilt University. Scientists say that focusing on the past appears to put people in worse moods and may even be self-fulfilling.
0:20
"Be very careful when you ask anybody to dig up the past," says Kelly Haws, an associate professor of marketing and coauthor of the study. Looking forward tends to be far more effective. "You don't buy the $700 boots, because you want to go on that trip to Europe. You study, instead of party, because you want a good score on the test. It's generally a more effective way to try to make decisions."
0:42
To study this, the team divided subjects into two groups, asking one to remember their self-control "successes," the other their "failures". They also asked participants to remember different numbers of stories — some recalling many, others only a few.
0:55
Finally, participants were given a budget and asked them how much they'd spend on something they can't afford — shoes or a video game, say. Turns out that those asked to remember a couple successes stuck to their budgets, while those asked to remember past failures or lots of successes all splurged. So, if you want better self-control, Haws says: "Look forward. Don't look back."
Vocabulary
self-fulfilling (adj.)
something becoming true the same as you predicted
dig up (phrase)
to discover something after searching for it
effective (adj.)
successful in doing what was planned
splurge (v.)
spend a lot of money on something
stick to … (phrase)
to do as you planned i.e. budget, schedule, etc.
導讀人:Riley Bilgo

擅於教授語言學相關知識,教學強項包括簡報、面試準備、聽力和寫作。
---
本文收錄於英語島English Island 2019年9月號
訂閱雜誌
| | | | |
| --- | --- | --- | --- |
| 加入Line好友 | | | |