「服務他人是你住地球應該付出的租金。」– 穆罕默德‧阿里 (拳擊手)
"Service to others is the rent you pay for your room here on earth." -- Muhammad Ali, Boxer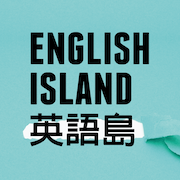 最新消息

「療癒商機」策略佈局

劇迷必背單字包!

單字是用想的,不是背的

【一張圖搞懂 - Mobile上的13堂英文課】募資計畫正式上線!

英語島是什麼樣的雜誌?
英語島Newsletter
都是藍cheese惹的禍?英、日貿易談判受阻
Stilton drives wedge between UK-Japan Brexit deal
00:10
A post-Brexit trade deal between the UK and Japan may have met an unlikely obstacle-stilton cheese. On Friday, the two sides said they hoped to agree the details of a post-Brexit trade agreement by the end of the month.
00:27
The Department for International Trade said talks are ongoing. But progress has reportedly been blown off course after International Trade Secretary Liz Truss requested better terms for British blue cheeses.
00:41
The Financial Times, which first reported that talks had hit a snag, said Ms Truss may be looking for a symbolic victory, as sales of blue cheese to Japan from the UK were only £102,000 last year.
00:57
A better deal for the products may mean her department could claim a slightly more favourable deal than the one the EU secured with Japan last year, when the two sides secured a cut of €1bn of tariffs on food.
01:13
Dairy and other food products are among the EU's biggest exports to Japan. Ms Truss is a long-term fan of UK produce. In 2014, when she was environment secretary she told the Conservative Party conference it was a "disgrace" that "we import two-thirds of our apples, nine-tenths of our pears, and two-thirds of our cheese".
01:38
The Department for International Trade declined to say more about the report, other than that talks are ongoing and point to Ms Truss's comments from Friday, when she said a consensus had been reached between the UK and Japan and said a deal was expected by the end of the month.
01:54
"Negotiations have been positive and productive, and we have reached consensus on the major elements of a deal - including ambitious provisions in areas like digital, data and financial services that go significantly beyond the EU-Japan deal," she said in a statement at the time. "Our shared aim is to reach a formal agreement in principle by the end of August."
Vocabulary
1. Obstacle - An obstacle is a barrier or challenge hindering the reaching of a goal. It can be physical or not.
2. Tariffs - A tariff is a tax on imports or exports. Tariffs can be used aggressively or as a matter of general policy.
3. Consensus - A consensus is simply a shared agreement. It is often, but not always, used to describe agreements among more than two people, such as between two groups or an agreed reality within a community or industry.
4. Provisions - A provision as a noun is the amount of something provided. As a verb it is the preparation of an amount of something to protect against external circumstances.
5. Significantly - If something is significant then it is important enough to make a difference. Something happening significantly is happening more than a little bit.
---
導讀老師—Oliver von Herder
Oliver老師認為英文是種工具,更是表達文化的媒介。擅於透過情境模擬,引導學生建立自信,並加速中英文轉換的反應力。
本文收錄於英語島English Island 2020年11月號
訂閱雜誌
| | | | |
| --- | --- | --- | --- |
| 加入Line好友 | | | |