「服務他人是你住地球應該付出的租金。」– 穆罕默德‧阿里 (拳擊手)
"Service to others is the rent you pay for your room here on earth." -- Muhammad Ali, Boxer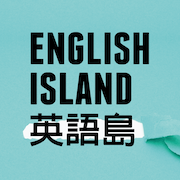 最新消息

「療癒商機」策略佈局

劇迷必背單字包!

單字是用想的,不是背的

【一張圖搞懂 - Mobile上的13堂英文課】募資計畫正式上線!

英語島是什麼樣的雜誌?
英語島Newsletter
川普訪英,抗議如影隨形
This Giant Trump Baby Balloon May Follow Him Around the World
By Daniel
00:13
When U.S President Donald Trump goes to London on July 13th, he will see many protesters and a big floating balloon called "Trump Baby".
00:23
London mayor Sadiq Khan gave permission for the balloon to fly above the city after a group raised over $30,000. The mayor says he approved it because he supports free speech, which people can express in different ways. The balloon will be flown near the UK government building.
00:42
The group responsible for the balloon says it could follow the president around the world, which the creators said is possible because they have raised more money than they asked for. They also asked people to contact them if Trump plans to visit their city.
00:58
The creators said they got the idea because they say Trump is like a big angry baby, who gets upset easily. They also say he dislikes other races and is a danger to women, immigrants and is a big threat to the world.
01:12
They went on to say Trump doesn't care about morals, but he really hates it when people call him names. Before it flies in other cities, the balloon will also need permission, but the London mayor's approval could mean other cities will also agree.
01:27
British people upset with Trump have also started an effort to try to get Green Day's American Idiot to the top of the music charts, but even if it doesn't hit the top, Billie Joe Armstrong shouting "don't wanna be an American Idiot" would be a great soundtrack for the Trump Baby.
Vocabulary
blimp (n.) - a large aircraft without wings that floats because it is filled with gas
ego (n.) - the opinion that you have about yourself
water off a duck's back (phr.) - If something, such as criticism, advice, etc., is (like) water off a duck's back, it has no effect on someone.
導讀人 Daniel
來自英國,具企業管理背景與語言學基礎,同時會中、英、西三種語言,擅長精準且有效的溝通。
---
本文收錄於英語島English Island 2018年9月號
訂閱雜誌
| | | | |
| --- | --- | --- | --- |
| 加入Line好友 | | | |